Wenn es jemals einen Grund gab Courtney Love völlig zu respektieren, dann der, den ich heute über Jazz´s twitter account geflüstert bekommen habe. (falls es keine Falschmeldung ist)
"Courtney Love lehnt Robert Pattinson ab", stand da in der Bildzeitung zu lesen, was war passiert? Es soll einen Film geben über eine der größten Rock Ikonen der Geschichte (ja Max, ich weiss, Nirvana ist streitbar aber nicht deren Einfluß auf die Musikwelt, der bis heute nachhhalt), Kurt Cobain. Es darf und kann nicht sein, dass er hier …
das Weichei und der Teeneschwarm vor dem Herrn, einen der wohl abgefucktesten Rockstars aller Zeiten spielen soll, gegen den Wahnsinn eines Kurt Cobain wirkt Pattison wie ein Kaugummiautomaten- Abziehbild neben einem Schwanzpiercing.
Auf Gather war sogar zu lesen, dass Pattinson Courtney des öfteren Anruft um die Rolle zu kriegen "Robert Pattinson has been calling Courtney Love several times a week in pursuit of the role of the late great Kurt Cobain, and it is said that Courtney Love is starting to get a little irritated by his persistence."
Was für ein Würstchen, dieses eine mal, hoffe ich , dass die Bildzeitung recht hat, denn die anderen Kandidaten für den Job wären wesentlich besser, da wäre zum einen James McAvoy, den ich persönlich zwar auch nicht für die beste Wahl halte aber schon mal wesentlich besser und dann noch ein Gentlemen den ich in der Rolle sehen will, nämlich Ryan Gosling. Ich weiss nicht ob einer von euch "Lars und die Frauen gesehen" hat, da spielt er einen psychisch Kranken, der eine Puppe als Freundin hat und sie wie eine echte Person behandelt, unter anderem auch seinen Eltern vorstellt etc., das ist schon eher die Kategorie von Irrsinn die ich meine und verdammt nochmal Ryan ist mehr Rock im kleinen Zeh als das gesamte Teeniepüpchen Pattinson. Please Courtney, we want Ryan …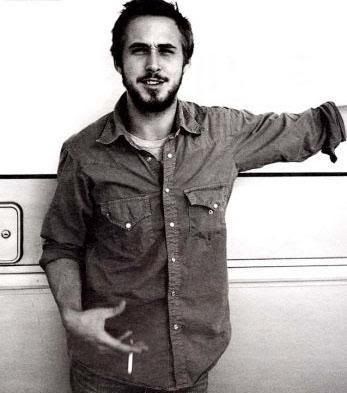 Update: es werden mittlerweile immer mehr Schauspieler auf die Liste gepackt und ja zugegeben am ähnlichsten sieht ihm wohl Joe Anderson … aber ich fand den in Ruinen eher mittelmässig und der Film selbst war völlig Panne. Andere Filme mit Joe kenn ich nicht. Bin immer noch für Ryan, we´ll see.